Bring your Group to LOMG and discover how we can support you in having a unique event with lasting outcomes.
Land of my Grandfathers can sleep up to 100 people comfortably in 10 bunkhouses, with two large bathhouses and seven other bathrooms throughout. There are two large meeting hall spaces, and one small meeting space. Our large dining hall area with newly renovated commercial kitchen can host many different types of events. We can also host overnight groups from 10—100 and day events for groups as large as 200.
---
Land of my Grandfathers can sleep 100 comfortable in bunk houses, has an commercial kitchen, two (2) sets of large bath houses, two (2) large meeting halls, and additional meeting spaces to hold various activities indoors, as well as outdoors.
We can host overnight groups from 10-100 persons, and day events for groups as large as 200.
The kitchen / dining area is located between the bunk houses and bath areas, so this site can be divided up for boys/girls, men/women, families, etc.
There is an abundance of open area for games, and there is a circle of stones surrounded by a circle of trees that grace the property, and when most attendees leave, they recall this unique part of the property.
Our Commitment includes building supportive relationships, and we are committed to creating an environment that is fun, cost effective, and life-altering. We want our guests to have an exceptional experience.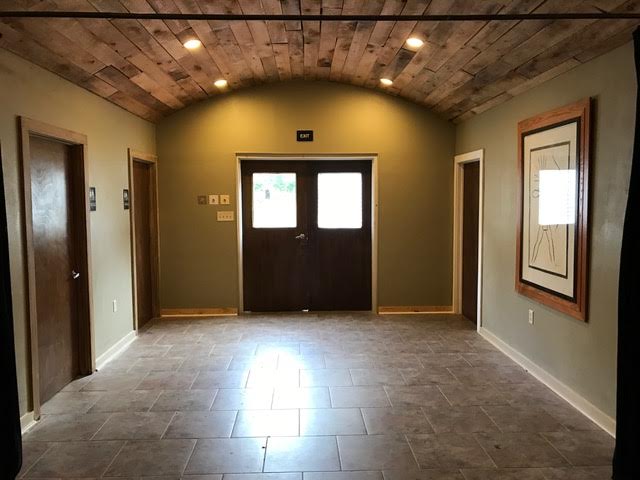 Men's Meetings, Women's Meetings, Church Retreats, Adult or Teen Team Building Events, Educational Retreats, Yoga Retreats, Creative, Art, Quilting Retreats, Family Reunions, Corporate Retreats, Scouts and Other Youth Groups, Family Celebrations, Couples Retreats, Silent Retreats, Health & Wellness Retreats, Religious Groups, University & College Retreats.
Land of My Grandfathers is a 501(c)3 non-profit organization operating out of Houston, Texas. We are members of the Madison County Chamber of Commerce.

Call us today, 832-885-8834 . . . we invite you to allow our staff to assist you in planning your next event .